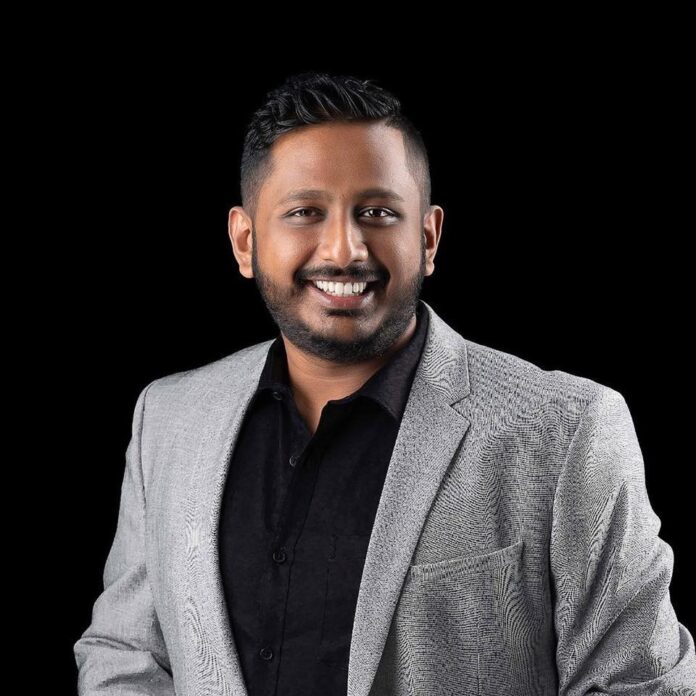 A businessman is a person who traditionally runs a business and relies solely on the buying and selling process. However, an entrepreneur is entirely a different person. He or she must be able to do even the existing traditional business in a new way by introducing new things and new services. In that sense, innovation and creativity are the hallmarks of a successful businessman.
An entrepreneur is someone who recognizes phenomenal demands and finds ways to supply it by adding value to himself, to the society and to the others. Becoming a successful entrepreneur requires a strong personality. Our purpose is to change the way the youth thinks. That is why we're coming with inspirational stories about technology and start-ups.
Early Life
Educated at Isipathana College, he excelled in art and sports. You might be familiar with the name Anushka Gunasinghe before his entrance to the business field. Unfortunately, Anushka lost his degree due to attitudinal reasons, and then unemployment affected him.
At that time, he got the opportunity to work as a freelance photographer at Lake House. Photography was not new to him or to his family because his father was also a photographer in the '90s. His love for photography was aroused by the inspiration of his family.
Turning Point of His Life
During an unexpected visit to Singapore in 2010, he was asked to bring several cameras for company's work. That business idea was the turning point of his life. Then Anushka started CameraLK unofficially by pre-ordering and continued to import low-cost cameras for Sri Lankans. Social media was a big help for him to promote this small business. It was the foundation of CameraLK, which was officially started in 2011 at the age of 22.
Youngest Sony Distributer in the Field
Anushka was the youngest Sony distributor to enter the field. He grew up dealing with a mature market that controlled the business. It was a challenge for him in his youth. Anushka and his staff have successfully broken the monopoly of cameras in Sri Lanka, which were priced higher than the international rates for camera equipment.
The Secret Behind the Success
2012-2015 was a period of sudden growth in the tourism industry after the end of the war. Anushka took advantage of the situation and made a good profit with the help of his wife, Noeline Pereira. She is also an inspirational character who broke the barriers as a woman.
His business grew up because of the reasonable prices and the effectiveness of the after-sales services. I must say that CameraLK involved a direct contribution to the promotion of photography as a hobby by breaking the barrier which was listed as an expensive career in the past. CameraLK is also ahead in treating their employees compared to other companies. That is why today, more than 65 employees work under him.
Strategies that He Implemented
Anushka believes that after-sales services and responsibilities are the keys to the success of his business. Particular Backup warranty System also helped a lot to increase their attraction because they provide a new camera for customers who come to their service center to repair their cameras. Also, they give a one-year warranty which is interesting. Previously, we had to wait for two or three months until cameras are being repaired in Singapore.
They provide free lectures and awareness campaigns for their buyers. CameraLK brings new technologies to Sri Lanka as soon as they are released. Now, CameraLK allows you to buy a new Sony camera with a discount by giving your old Nikon or Canon Camera. Above factors helped this company in surpassing its competitors within a brief period of time.
Social welfare | CameraLK Photography Academy
Nowadays, Camera LK has five showrooms with a service center. In addition to selling photographic equipment, they have set up a CameraLK photo academy in 2014, which is designed to cater to the latest trends and demands for photography in Sri Lanka. Through this academy, about 600 students pass out each year. They are helping Social media influencers to avoid their technical barriers by giving sponsorships.
In the Future
They hope to set up a new showroom in the Maldives, which will be a multi-brand showroom. Other than that, as an official distributor of Sony, they plan to turn CameraLK into a PLC company. Do not forget to congratulate Anushka on his amazing journey.
By Brendon Shanil