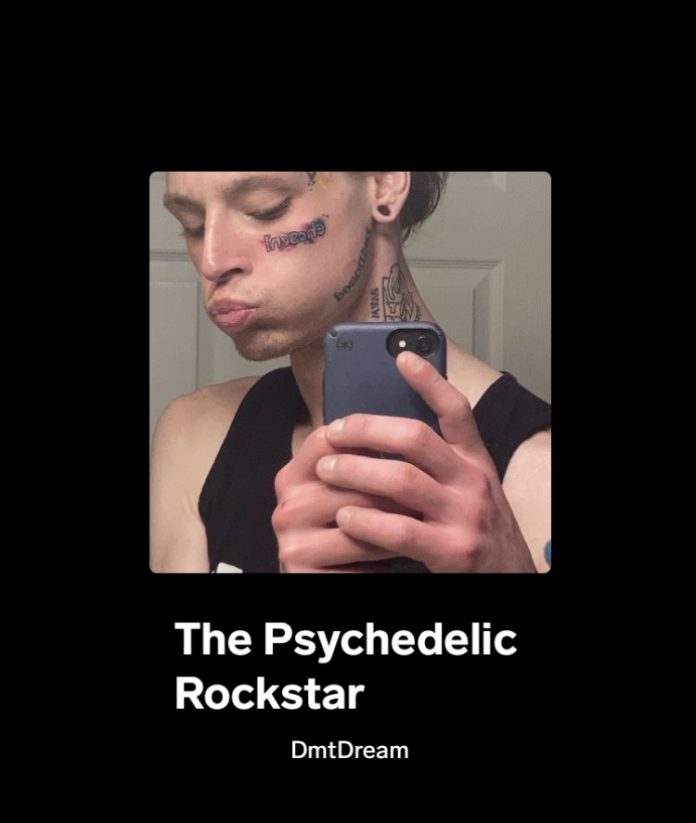 Dmt isn't dropping too many audio's in 2022! This is the first Album to come from the prince of psychedelics in 2021. The project is 100% for the die hearted, so many fans let it known there is a need for a project. While Dmt has up to now only released music Video's, the new hot talent coming out of the flint area, is excited to display his skills in the new age streaming wars. DmtDream has hit millions of ears with his Videos & is eggar to gain new attention and reach with this album!
The Psychedelic wave Dream has created quickly picking up eyes from all walks of life. DmtDream displays his hold in the music world with more than his music, Dmt recently getting more ink added to his sleeve, as well as a new Face Tat (Chosen1)! Photos can be found on Dmt's ig.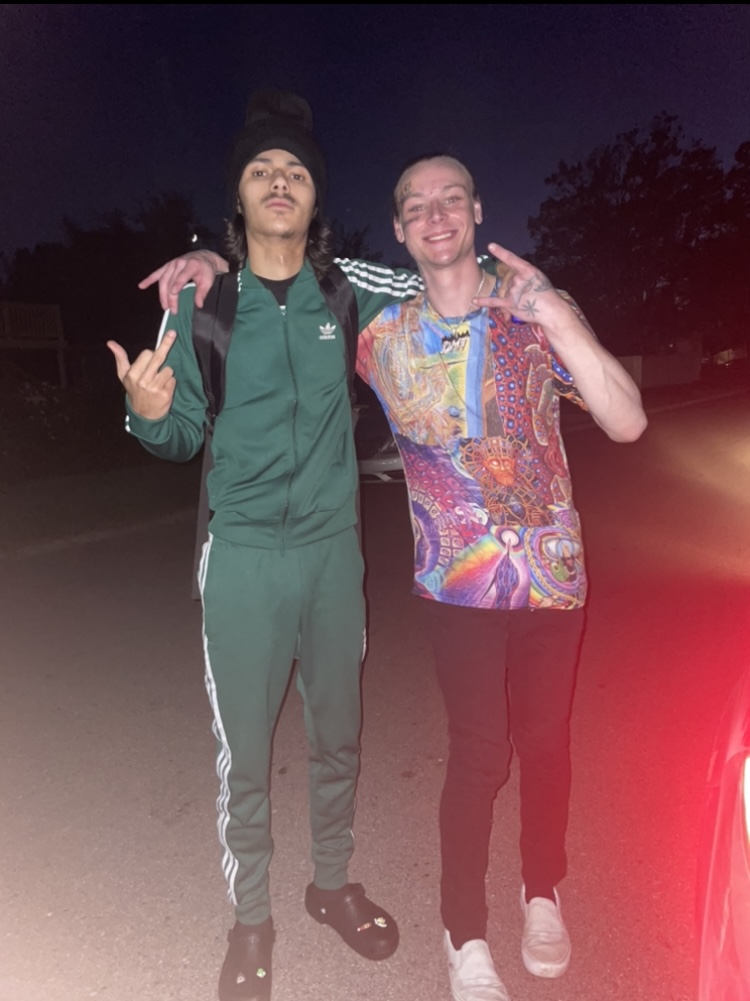 This young artist truly walking to his own beat as he wears his drip like a rainbow. The Psychedelic Rockstar opting for the water color, Dream says, "the way her color pops with the colors being beyond vibrant & Crisp clean line work does all the talking for its self. Sarah world class looking for the hardest ink on the scene better get in before you can't"! The work was done from a local artist out of flint, found on Instagram as @zombies8myshoe or can be found on the electric chair (Flint) website and social media's!
DmtDream is becoming one of "Those" Independent Artist's with an interesting Backstory! Coming from one of the poorer area's in th United States, Dmt has built an increasingly popular branding model for Artist looking to move up in the Music World. When He hits 2 Million Streamed on the project, Dream will consider Dropping more Audio's according to information from his team!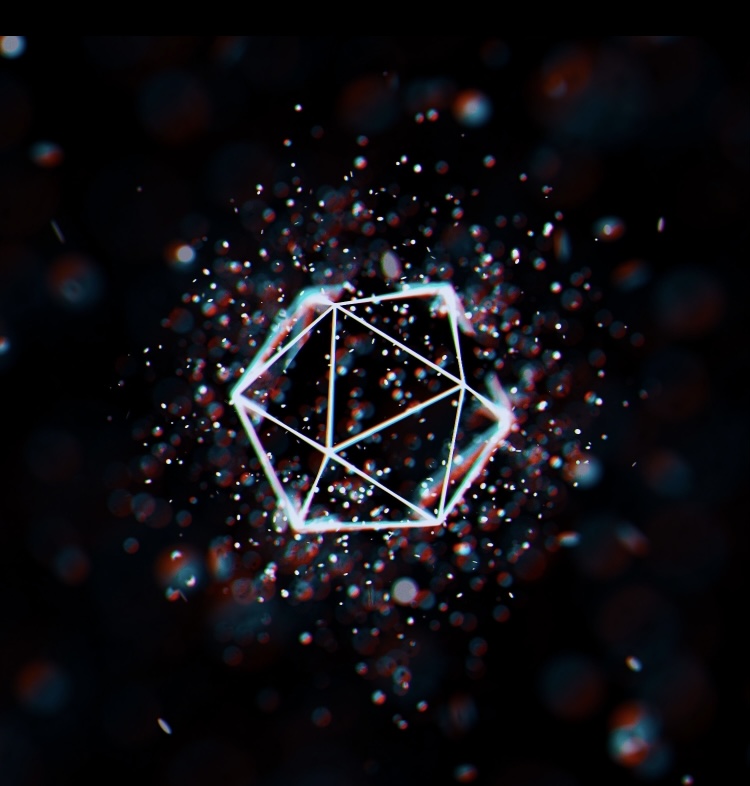 Recently DmtDream got the chance to link up with Baby Tron as he ready's up for a album release as well. DmtDream & bby Tron meet up up in the Ypsilanti area in Michigan! DmtDream left us with this last thought, "Hella hella blessed to get a chance to meet Tron as he was once of the artist From the First class to blow & go industry from out side Detroit"
Notable Published Press
Coverage on Dmt's Music & Influence – Kazi Magazine, XXL Magazine Hip-Hop (2x), Billboard World Music(2x), Billboard Hip-Hop (4x), Forbes Global(2x), Elevator Mag (3x), Stardom101Mag (4 Issues), "Medium"
"ThisIs50" Announcing him as "A Top Artist To Watch in 2021" as well as, RedX Magazine, NBC & CBS (Exclusive Interview), Apple News
Spotify:
Apple Music: https://music.apple.com/us/album/the-psychedelic-rockstar-vol-i/1590563607
For More information on DmtDream Visit the Links below
Artist's Website: Www.dmtdream.org/
Instagram page: https://www.instagram.com/thepsychedelicrockstar/
Twitter page : https://twitter.com/PsychRockStar
TikTok page : www.tiktok.com/@thepsychedelicrockstar
YouTube Channel : https://www.youtube.com/channel/UCup8dqOv51Df2vRM1vG4rHw