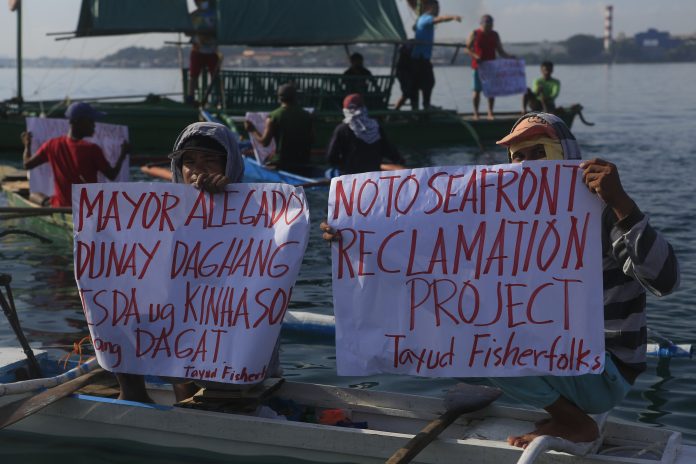 During his State of the Town Address on Tuesday, October 25, Mayor Joannes Alegado told his constituents that he will push through with the shipyard reclamation that will leave thousands of residents jobless. The reclamation is meant to give way to Alegado's "Seafront City" project, a "smart city estate" in partnership with private consortium La Consolacion Seafront Development Corporation (LCSDC). Shipyard workers and fisherfolk have been protesting this reclamation project to protect their livelihood.
As a response to local opposition to the project, Mayor Alegado said that these workers should leave town and find jobs elsewhere. "We are not asking them (opposition groups) to leave Consolacion right immediately," he later clarified.
The shipyards currently employ around 6,000 workers, who will be left unemployed once reclamation starts. Additionally, 500 fisherfolk from Consolacion, Mandaue, Lapu-Lapu, and Liloan will lose their livelihood.
Still, the local government claimed that there were no more people fishing within the reclamation area despite fishing localities having lived there for decades. According to environmental experts, resuming the reclamation project would not only lead to the destruction of coastal ecosystems but also an increased likelihood of landslides in nearby communities and in the "Seafront City" development as well.