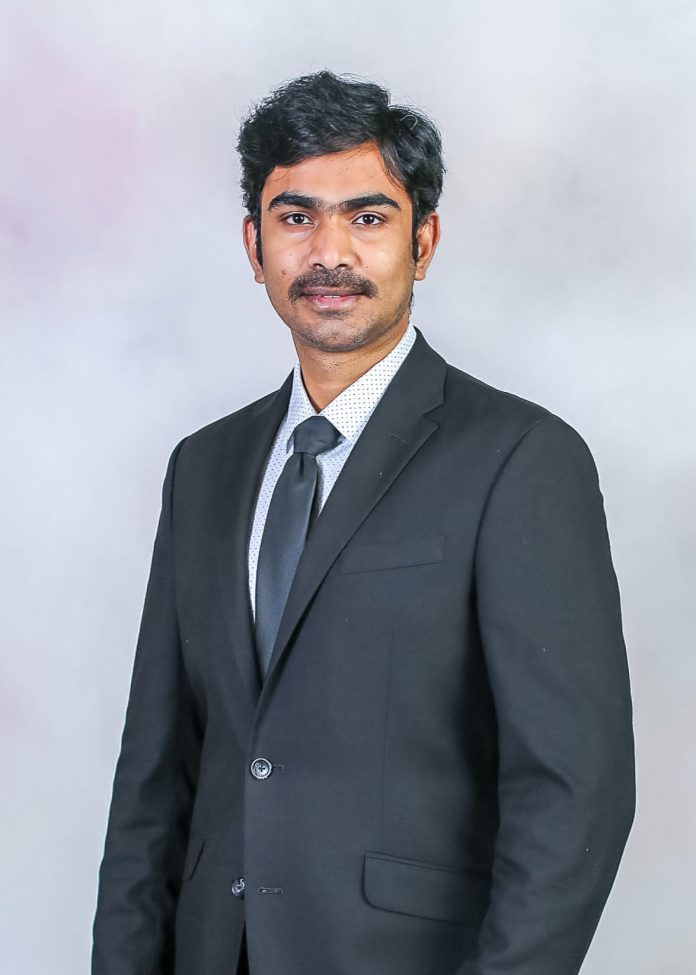 Excellence is the gradual result of conscious efforts to strive to do better. It results from sincere hard work, creative direction, flawless execution, and the ability to see impediments as opportunities. This has been the overarching vision and goal of Harish Paruchuri, an enormously successful Sr. AI Engineer of Indian origin who never ceases to amaze the technological community with his ground-breaking research and out-of-the-box solutions.
Harish was born and raised in a middle-class Indian family in Guntur, a city in the Indian state of Andhra Pradesh 64 kilometres west of the Bay of Bengal. Harish's father was a State Government Engineer, and his mother was a stay-at-home mom who raised him and his younger sister. Until eighth grade, Harish attended Kakatiya Public School, a well-regarded elementary school in Guntur. However, owing to the unavailability of a recognized high school, he was forced to relocate to a neighbouring city. He finished his secondary education at Bhashyam Public School, a prestigious boarding school. He graduated with a perfect 91 percent and was an outstanding student in both academics and extracurricular activities. He also won an award at a zonal quiz competition during this time. Furthermore, he graduated junior college with an even higher-grade point average of 92.7 percent.
He attended Koneru Lakshmaiah College of Engineering, where he earned a Bachelor's Degree in Electronics and Communication Engineering due to his keen interest and passion for science and technology. Harish received several awards for curricular and extracurricular activities while in college. For example, he ranked first in an entertainment quiz. Furthermore, he was recognized for his leadership and precise execution skills in organizing several social service events under HOPE, a university-controlled organization, for assisting the elderly in rural areas in finding medical supplies and assistance. He has also appeared in several informational films with social messages that have been shown at inter-college events.
After college, he worked as a Software Engineer for Advansoft International Ltd, a multinational corporation with offices in India and the United States. He realized that a master's degree would help him advance in his career after gaining valuable (industry) experience. Thus, to pursue a Master's Degree in Computer Engineering, he relocated to the United States and graduated from the University of Houston-Clear Lake with a 3.69 GPA. He is currently employed as a Senior AI Engineer with Anthem Inc, a Fortune 500 health insurance provider. His life story exemplifies that " The road to success is not easy to navigate, but with hard work, drive and passion, it's possible to achieve the American dream." Tommy Hilfiger
Harish is also a prominent researcher who has published 17 research papers in Scopus and other highly prestigious peer-reviewed journals, cited 172 times collectively. He also serves on the editorial boards of several international journals as a contributing member. He has also been featured in New York Weekly, Forbes, Yahoo Finance, Thrive Global, and other publications. His research interests include AI, IoT, and machine learning. His paper, "Medical Diagnosis Using Deep Learning Techniques: A Research Survey," discusses future applications of machine learning in the healthcare and how it can help with medical diagnosis and disease prediction. In another article, "Market Segmentation, Targeting, and Positioning Using Machine Learning," he discussed how big data philosophies and machine learning aid in developing appropriate methods of client segmentation, which in turn aids in developing meaningful STP strategies.
Harish Paruchuri is a well-renowned name in the IT community. He is known for his algorithms to drive various modules in the education sector. His recent collaboration with TautMore, an AI-driven virtual learning platform that supports and provides online digital AR and VR experience, has seemingly created a stir in the educational domain. With the recognition this platform has gained, it is undoubtedly a nextGen platform that will help kids compete globally.
Harish's roaring success did not happen by chance; it resulted from his deliberate efforts to achieve his goals, devotion, perseverance, learning from failure, and hard work. He is a multifaceted individual who excels in all aspects of life. He enjoys sports, mainly cricket and basketball, and has even received a Certificate of Achievement in basketball. In addition, he enjoys unwinding with a good novel after a long day's work.
Harish has always been a highly adaptable and multitalented individual. He is a kind and compassionate person that likes supporting the underprivileged. He believes that excellence is a lifelong journey rather than a destination.