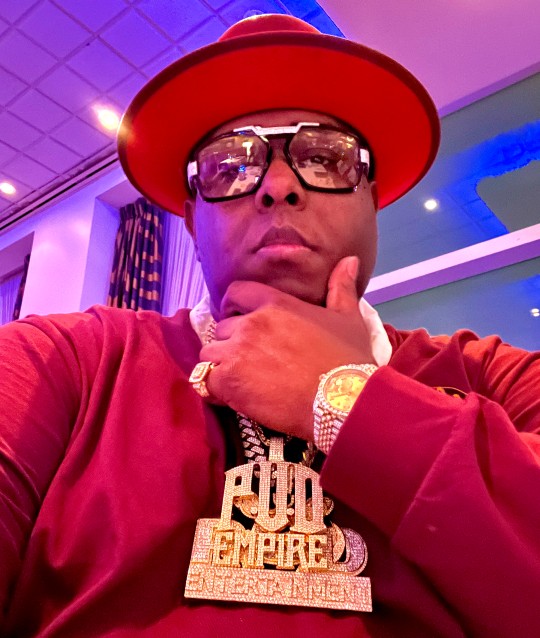 It's an honor to speak with you today. Why don't you give us some details about you and your story. How did you get to where you are today?
Thanks, it's an honor to be here. A little bit about me, my name is Charles "Big Pup" Hamilton. I'm an entrepreneur from Houston, Texas. I grew up near the Missouri City area, in an area where poverty was prominent. P.U.D. Park was my home for 17 years. It's where I learned the meaning of survival, ambition, and determination. Growing up in a single parent household, I seen first-hand what the struggle was really like. My mother was working 3 jobs, only to barley cover the bills. Those days lit a fire in my soul to not want to live like that as an adult. I had dreams and set goals to be the owner of my destiny, and my own company. Striving for those goals and dreams lead to where I am today.
Let's talk about the work you do. What to you specialize in and why should someone work with you over the competition?
Well currently I wear quite a few hats. My first love was music so after 20 plus years as a musician, I decided to take control of the business side and started a record label, P.U.D. Empire LLC. I learned a lot as an independent artist. I learned how to distribute my own music to digital streaming platforms in the early 2000's, when CD's were still the dominating form of music consumption. I learned that the worldwide web began to move in an algorithmic system, and how that system works. I then took the knowledge and applied it to my solo career and watched it work. Now I also have a digital distribution company, P.U.D. Distribution LLC. What we provide at P.U.D. Distribution is the knowledge and understanding of how to maneuver in today's technological music industry. We provide artist with the tools and capability stay relevant or ahead of the curve in their music careers. Last but not least, we provide results.
Do you use technology and social media to promote your music or brand?
Yes, I do. Technology is here and its pretty much no way around it in today's society. Social media is pretty much dominant form of communication between peers and distant family. Promoting on social media is the most common way that we promote, but definitely not the only, or most affective. We use ads, search engine optimizations, and the old fashion way of promoting with physical and visual promo, such as posters, flyers, commercial, etc.
What's your best piece of advice for readers who desire to find success in their life?
My best advice for those who desire any level of success is to understand that anyone who achieved success has also achieved failure along the way. Don't stop because you failed at one endeavor. Keep going because the key to success is determination, persistency, and consistency.
Speaking of success, what does the word mean to you?
To me, success is not defined by what others see as successful. Success is where you set the bar to and achieve. Success is living within your happiness and accomplishments. I am not successful because my finances exist; my finances exist because I am successful.
What's next for you?
I honestly feel like the world is at my fingertips and I can accomplish so much. I have other companies that I didn't speak of but I'm very focused on building a bigger empire, and maybe another empire. Anything is possible and I'm taking all possibilities head on.
Finally, how can people connect with you if they want to learn more?
Sure. I have websites to all my companies so we can start with www.pudempire.com, and www.puddistro.com for digital distribution. My social media is IG @pud_empire & @puddistro. Thanks. It was a pleasure!!