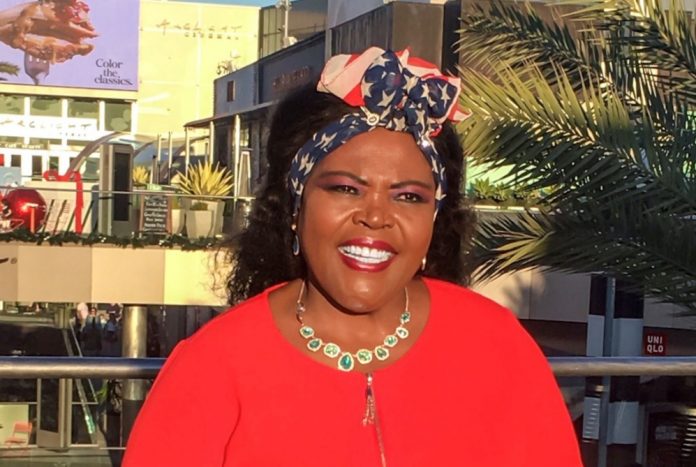 With advancements in medical technology soaring each year, it's no surprise to see a rise in solutions for people experiencing dental complications. Though many innovative options have graced the market, there is arguably none more exciting than My Dental Wig.
Take one look at this incredible product, and it's not difficult to see why the company has transformed itself into the next major disruptor of the dental industry.
This affordable, patented, and FDA-cleared dental device was created using the help of advanced technology. By simply going to the customer's house with the patented dental impressions kit, getting a freshly self-taken customer's impressions, making a customized dental wig ™ that replaces lost teeth, delivering and a providing needed adjustments — all without needing to leave the comfort of their home.
With the American College of Prosthodontists reporting that 120 million people in the United States are missing at least one tooth, it's evident that MyDentalWig already has an enormous client base. Therefore, not only can the company expect to enjoy long-term success, but it can also continue to improve the lives of clients across the nation.
So, who is the person behind the rise of MyDentalWig?
A Dentistry Dream Come True
Born and raised in Cameroon, Africa, Lydie Livolsi has always had a passion for helping others. As a child, she watched one of her older sisters pursue an education in dentistry, planting the seeds for a lifelong passion for the career.
Throughout her adolescence, Lydie's grandmother suffered greatly due to her missing teeth. To eat her favorite food — crunchy roasted peanuts — she would be forced to kneel on the floor and use the ancestral stone to crush and blend them into peanut butter.
Unfortunately, it wasn't the same: Her grandmother still dreamed about the day when she would be able to chew roasted peanuts.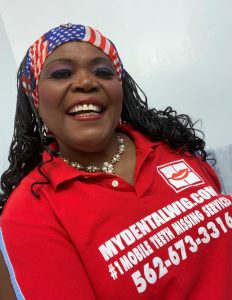 As much as she begged, Lydie's older sister could not create replacement teeth for their grandmother. After all, she was only a dentist — not a manufacturer of dental apparatuses. Her responsibility was to treat and save existing teeth as much as it's possible. There was nothing they could do.
Even in her youth, Lydie recognized this flaw in the dental system and, more importantly, how deeply it impacted people with missing teeth. Because the field is so patient-centered, many dental professionals often ignore its manufacturing side entirely. Though medical technology was helping clients prevent dental conditions, it failed to provide effective solutions for those who already had them.
So, thinking of her grandmother (as well as the millions of other individuals who were affected), Lydie also decided to pursue dentistry. However, she'd do so with the intention of solving this major issue for good — even if she had to do so alone.
Creating a Life-changing Solution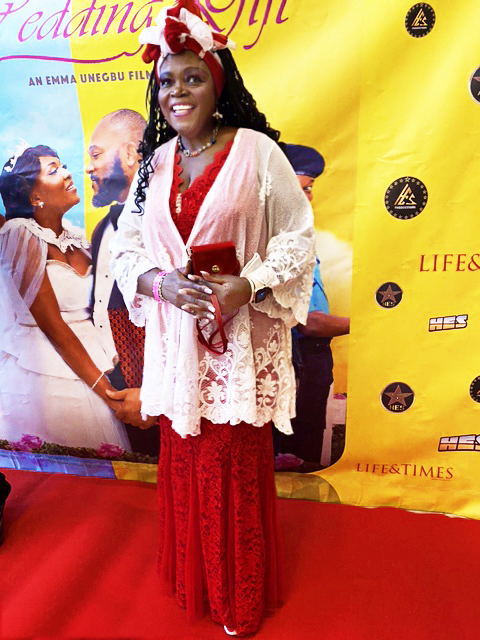 Before My Dental Wig could become the significant disruptor to the dental industry it is today, Lydie would need to spend years perfecting her knowledge of the field.
After moving to France, she began her education at IFOSUPD — a prestigious, private dental school that has helped thousands of professionals kickstart their careers. Still, while her classmates focused on conventional dentistry topics, Lydie turned her attention to the science of tooth loss.
Specifically, how she could find her own remedy for the condition.
As she learned how to make crowns, bridges, implants, dentures, and other orthodontic appliances, Lydie continued to keep this question at the forefront of her mind. Post-graduation, she began working at a dental lab, where she had access to the latest in orthodontic technology. She then decided to start her own business in Reims, the city of champagne in France. Then a second location in downtown Paris not far from Galleries Lafayette.
With this equipment at her disposal, she finally had the opportunity to find her answer to the best legal way to replace people's missing teeth without the dentist. She hired a US patent lawyer, and filed her patent in the United States. Lydie then moved to Los Angeles and launched her first store in downtown LA.
After several prototypes, Lydie invented the first rigid, premium acrylic dental material of its kind. The custom-made device successfully snapped into place within a client's mouth, replacing their missing teeth — all while remaining comfortable and durable.
With the success of this prototype encouraging Lydie forward, My Dental Wig was finally born.
Establishing an Industry-changing Business
Despite being in the early stages of growth, My Dental Wig is already one of the most exciting and innovative health solutions on the market. The technology-powered platform both manufacturers and sells its custom dental wigs, delivering and adjusting them directly to consumers' homes. As such, customers can forego a time-consuming (and costly) trip to the dentist, connect with MyDentalWig online, and enjoy a perfect smile once again.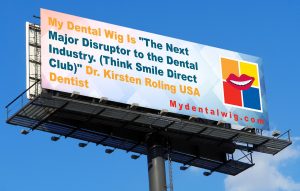 The company is also a major hit amongst investors, with MyDentalWig's crowdfunding campaign on PicMii already soaring towards its funding goal. The campaign accepts investments from anywhere in the world, in many currencies including those that are convertible in Bitcoin.
For as little as $100, anyone can invest and support My Dental Wig and the future of dentistry — a deal that is certainly worth taking.
MyDentalWig INC. is also raising capital on a Reg D for accredited investors only on Fundable
Watch its fundraising campaign's video here
Gaining Expert Recognition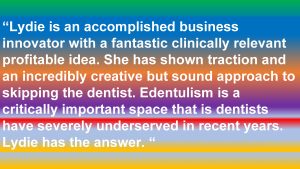 Investors searching for the next big opportunity aren't the only ones passionate about My Dental Wig's unique mission. Across the industry, medical experts are backing Lydie's creation, celebrating its potential for improving the lives of millions of people.
U.C. San Francisco alumni and practicing dentist Dr. Kirsten Rolling called it "the next major disruptor to the dental industry (think Smile Direct Club)," while Dantaquest Clinical Innovation Director Dr. Jeremy Horst said he "can't stop thinking about how compelling" the solution is.
Furthermore, investors and clients alike can rest easy knowing the patent-protected product is FDA cleared.
Helping Customers Nationwide
Evidently, Lydie Livolsi has not only fulfilled her promise, but exceeded it tenfold.
Thanks to MyDentalWig, it will be easier than ever for individuals with missing teeth to enjoy the smiles they once had. The process itself couldn't be easier, as clients simply need to fulfill the following steps at Mydentalwig.com website or via MyDentalWig's application
Select a Dental Wig product (Dental Wig Upper Jaw, Dental Wig Lower Jaw, or Dental Wig Upper & Lower Jaw).
Book a fitting appointment.
Wait for a trained and background-checked Dental Wig Technologist to arrive at their home or workplace. Here, they will receive their Dental Wig and can have an adjustment made by the Technologist, if necessary.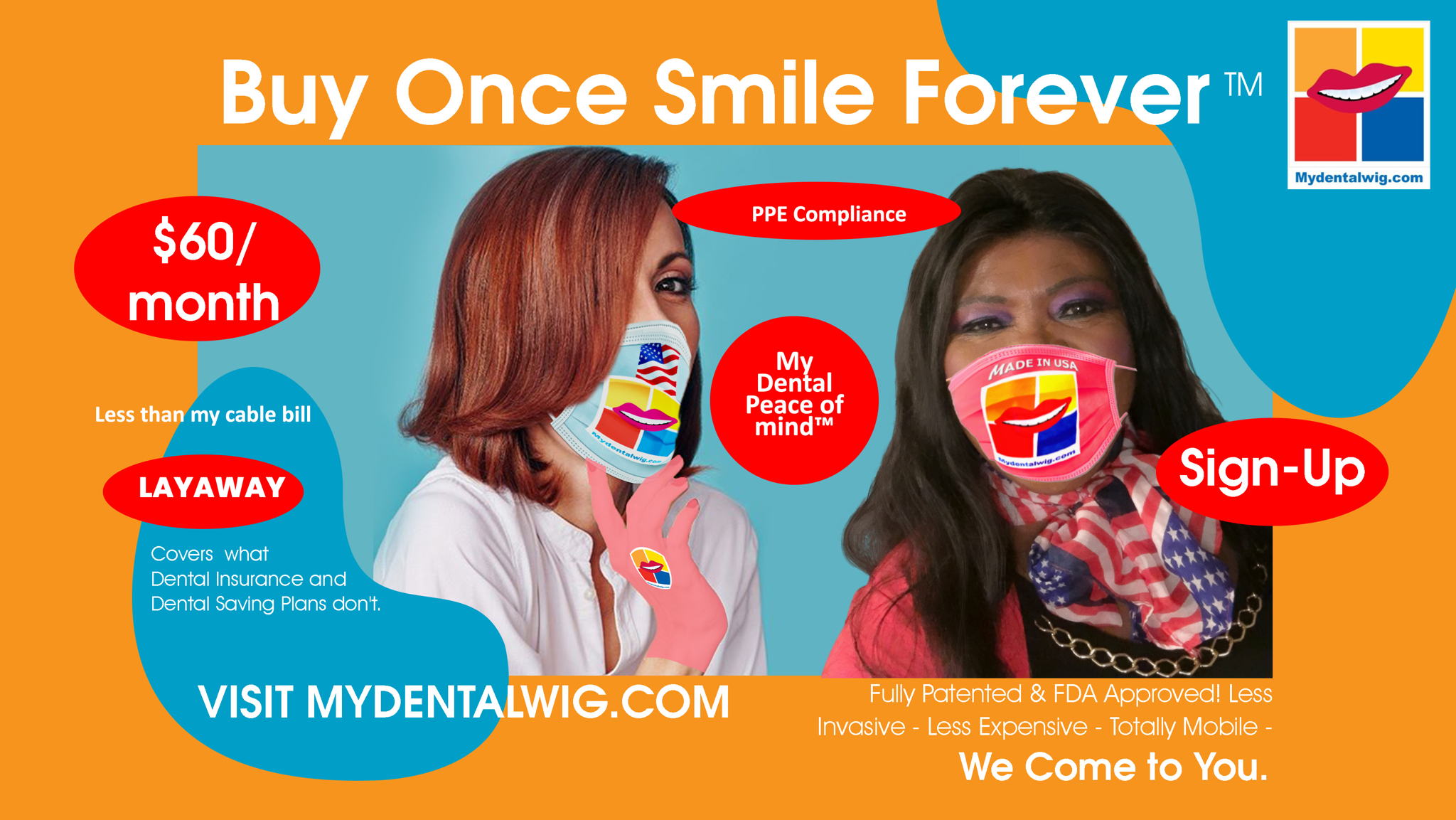 The company is also offering an unbeatable "Buy Once, Smile Forever™" plan, which is a layaway purchasing method allowing customers to pay a flat, recurring fee to receive tooth replacement care every 36 months at a special offer: $60/month for the Upper Jaw or Lower Jaw Dental Wig, or $110/month for the dual Upper & Lower Dental Wig. For many, this is cheaper than a cable bill or standard dental insurance!
So, with multiple financing options available and an affordable price point, My Dental Wig is the solution millions have waited for. From its investment opportunities to health problem-solving, it's clear that the company aims to become one of the industry's most impressive — and successful — additions to date.
Lydie's purpose In Life Is Her Grandmother's Legacy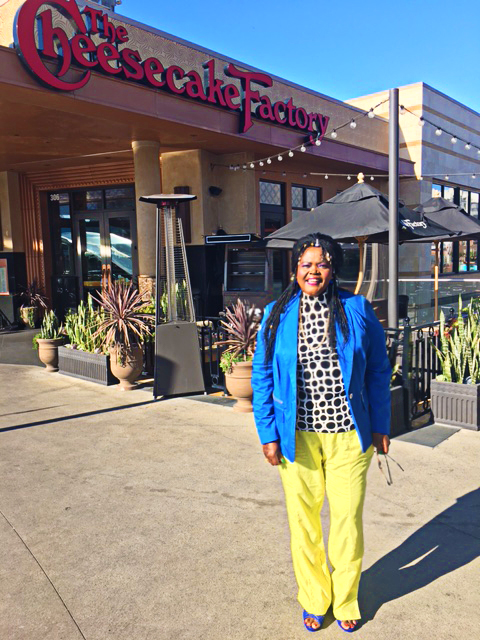 Lydie came into this business because she wanted to learn how to make teeth so that she can return back home in Cameroon to make the teeth of her beloved grandmother. Devastated by her death while she was still in school, she pledged on her grandmother's grave, that she will find a legal way to replace the missing teeth of all people in need in the world to honor her. The death of her grandmother was her strong inspiration, motivation to living a life with a purpose, a life with a meaning, well an intentional life. As she always says "I decided to make solving the missing teeth in the world my mission because, in my heart, I believe that Every Body Deserves a Natural, Beautiful and Healthy Smile™ and it is my honorable mission to fulfill it".
Instagram: Lydie Livolsi (@lydielivolsi) • Instagram photos and videos
LinkedIn: Lydie – Livolsi – Inventor – Smile Expert Accomplished Business Innovator™ | LinkedIn
Twitter:  Lydie Livolsi Tchouangang (@LydieLivolsi) / Twitter
Facebook:    Lydie Livolsi Tchouangang | Facebook
Her Personal website: lydie-livolsi (lydielivolsi.com)
To read the original article, click here