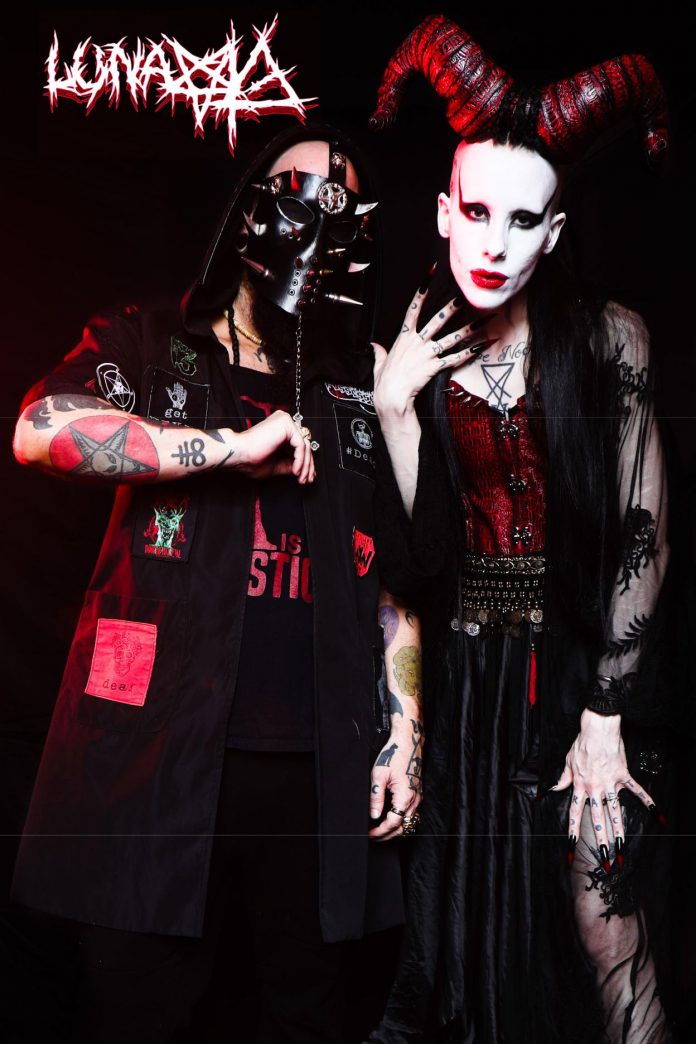 (Pic by Karen Moorside)
The outstanding album from the Joshua Tree CA black metal electro-psycho duo is reclusive, cryptic, late-night paranoia music. Their oblique and brutal songs can evoke an entire landscape of feeling in very few words. "Gorgo" is gifted to you via the goth label Cleopatra Records.
California's Luna 13 are black/black/metal pioneers and have been around since 2015 and are considered to be the "Slayer" of Bass Music. One of the LUNA 13's curious hallmarks is crossing over from electronica to black metal and industrial without the use of any guitars, which has some hailing the act as "the bass music scene's Slayer." Dr. Luna creates the voluminous sound solely with synthesizers and distortion pedals by wrapping heavy distortion around sub-bass. Frontwoman Lilith Bathory further brings a spectacle with brutal vocals and trance-inducing dance moves behind devil horns.
With a gripping aesthetic paying homage to domination and the occult and a strong live show heavy on theatrics, LUNA13 has become a favorite attraction in hallowed Los Angeles where they hail from as well as a memorable opening act for death metal, industrial and electronica projects including Possessed, Insane Clown Posse, Doyle, Skin Lab, Bleed The Sky, Skold and Mushroomhead.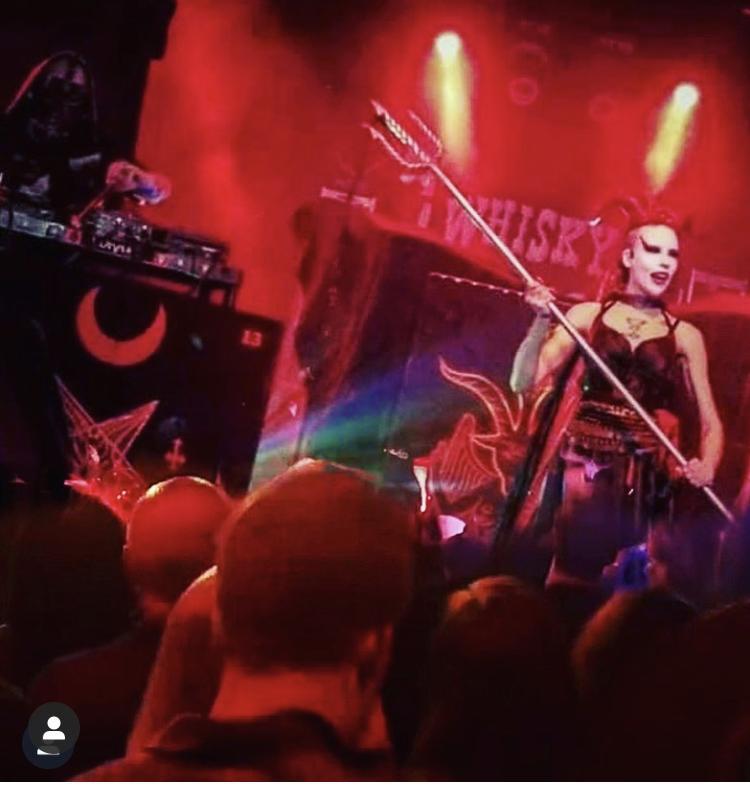 (Luna 13 opening for POSSESSED)
There is a long held belief that in order for a band to be "black metal", they have to be 100% fast, with terrible production. So some black metal purists might consider these guys to be an industrial band, but let's be realistic, Luna 13 are evil, and they out-evil 95% of other black metal bands. The Diabolic Serenades of "Gorgo" is proof of that. They have actual serenades to the Devil in a devotional way that scared me a bit. They are not f*cking around with darkness. While supposed black metal bands sit on their couches eating potato chips these dark weirdos are putting the occult into art! Dr Luna creates electrifying sounds that perk the ears of the blackest of metal fans. I don't love the trap sections yet I don't hate them either. Someone has to be doing this and I am happy that it's coming from a true genuine Metal dude in Dr Luna. In short, Dr Luna was once a black metal bass player that heard edm'ers using the word "brutal" and created black-bass-metal to give them a swift kick in the ass. Luna 13 succeeded. This image of Luna 13 by Ed Scar says it all. The black metal world is saturated so Luna 13 is a nice breath of fresh air.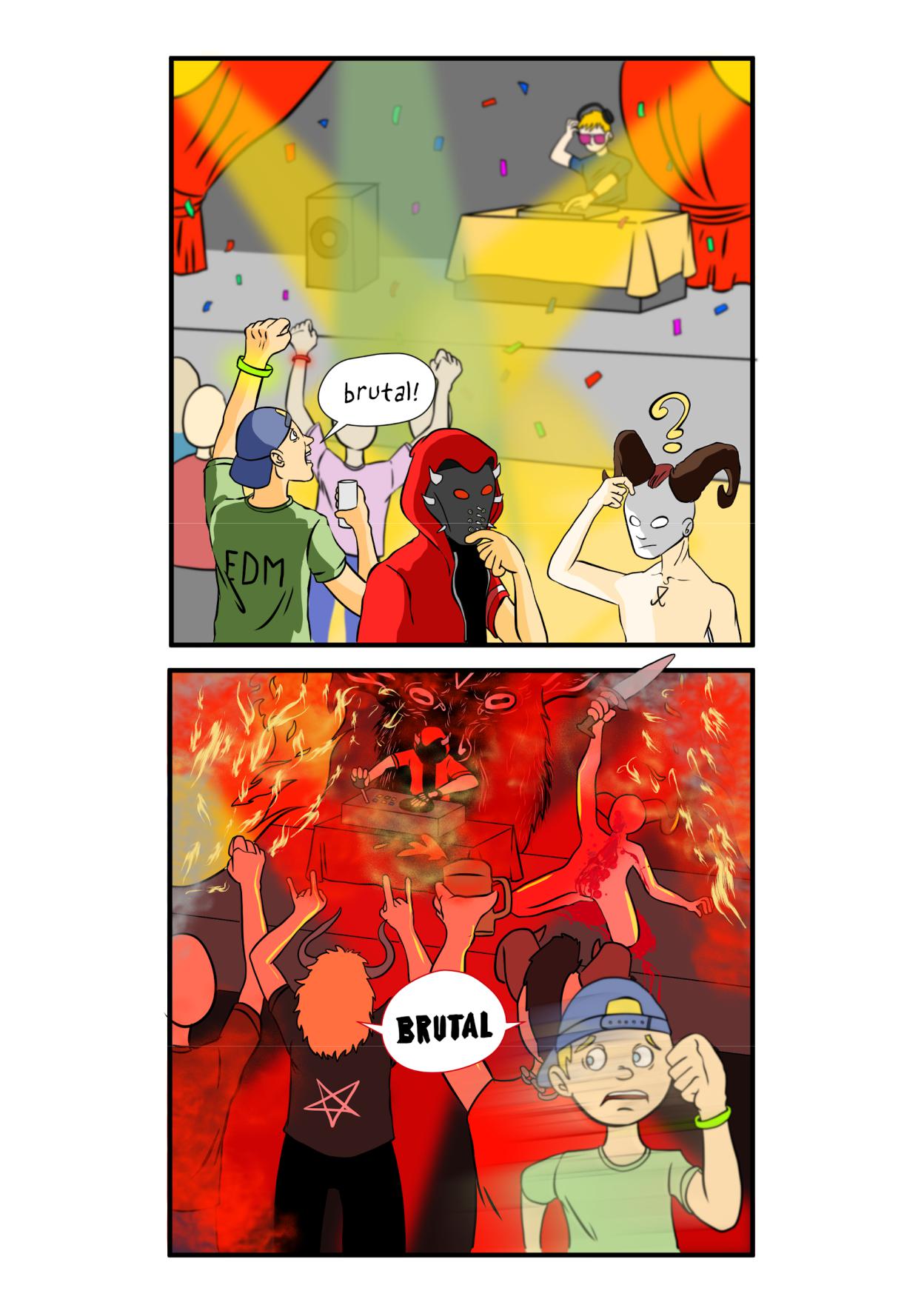 For a duo, these guys put together a great sounding album, "Ghosts of Night" was a little thin, but the rest is great nonetheless, even the black metal cover of Montero turned me on. The fierce electro/drumming is clean and precise and Lilith Bathory's vocals are uniquely monstrous. No female Jinjer opera here. In their interview in "Interview Under Fire" they say Lilith would be the daughter of Death's Chuck Shuldiner and Ministry's Al Jourgensen vocally and they make that case in "Gorgo". The opening track "Til There's Nothing Left" and "Unborn" are my favorites yet I have watched their video "Hear My Call" over and over. I love it and these creepsters make their mark with it. Here is the "Metal Injection" link to watch these Black/Bass/Metal pioneers. https://metalinjection.net/video/luna-13-takes-a-stand-against-religious-control-with-new-single-h ear-my-call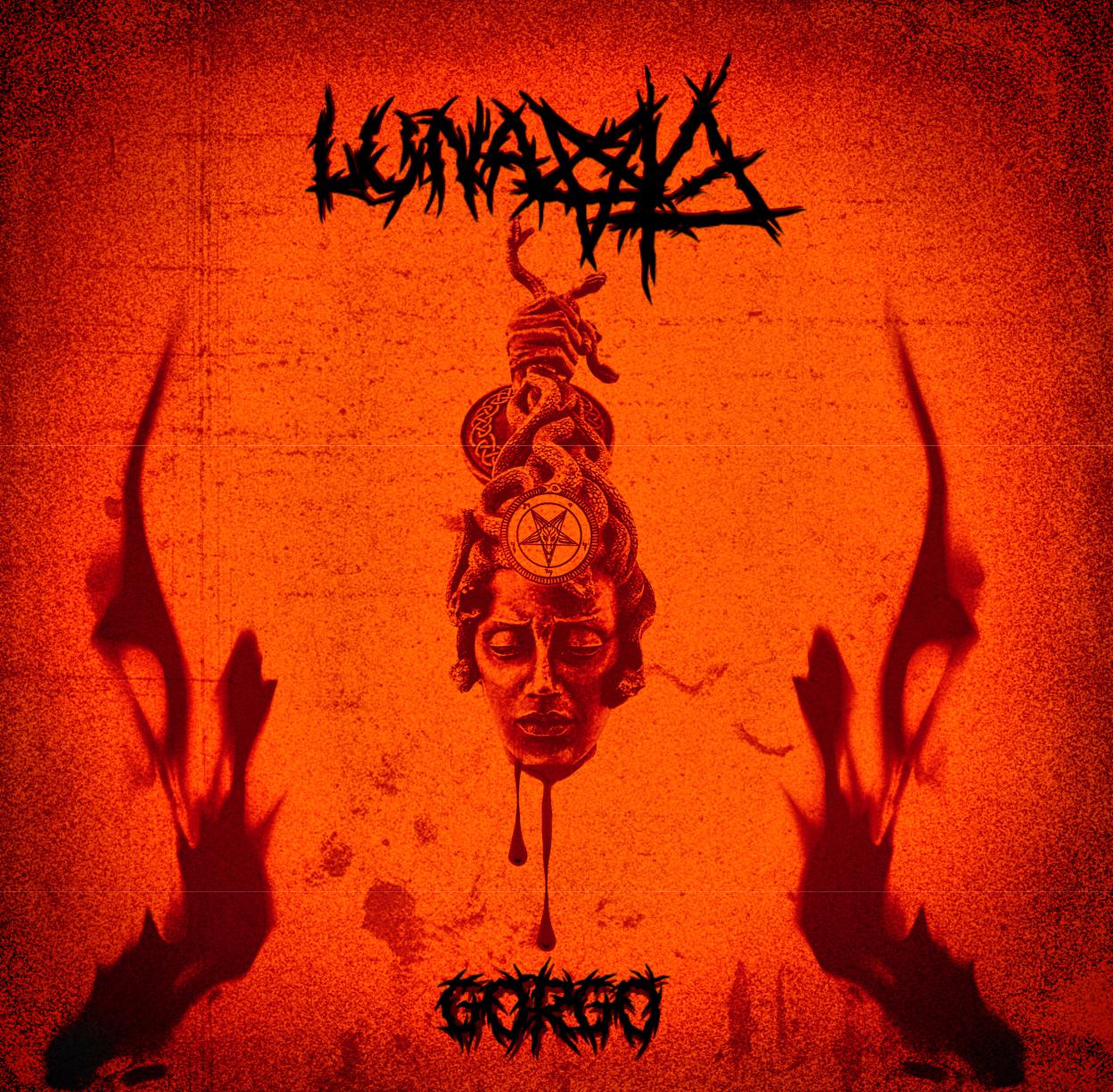 Gorgo track listing:
Til There's Nothing Left
DIG 

Unborn
Gorgo
Her Infernal Majesty
Hear My Call
Upside Down
Ghosts of Night
Montero (Lil Nas X cover)
Luna 13's Link Tree @ www.luna13official.com