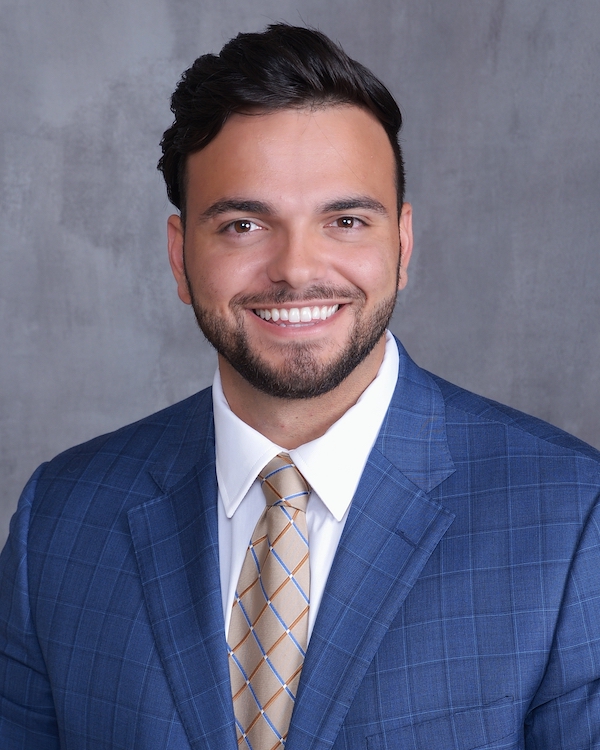 For most medical students, keeping up with the pressures of college alone is a demanding task. Studying medicine is a life-changing decision that will take anywhere from four to eight years to complete with residency, leaving little room for other endeavors; however, fourth year medical student Cameron Ghassemi is one of the exceptions, having established his own fitness company on the side while pursing his degree in medicine.
A Passionate Individual
Cameron is a passionate individual about mentorship and managing his personal training company. He has been a National Academy of Sports Medicine Certified Personal Trainer for the past six years. Along with that, he is currently a 4th-year medical student who is soon to graduate in 2022. Cameron's life experiences are influenced by his nature and educational background. He went to Muhlenberg College and graduated Magna Cum Lade with a Neuroscience BS degree. The amalgamation gave birth to Fitlifeadvice.com.
However, there's a whole lot of story behind it. It was when Cameron grew up as an overweight child. After much backlash of his weight from his peers, Cameron decided to diet and exercise obsessively – to the point where he lost 50 pounds in less than 5 months. At this point, his lack of proper nutrition, over-exercising and constant pressure to look "better" further contributed to his body dysmorphia. It was alarming as this eating disorder was 'terrible' for him. If one looks at his family background, the question will arise: if there are doctors in the family, why the eating disorder? The answer to this is simple and straight: some incidents happen. One memory in particular sticks with Cameron throughout this time. Cameron states, "I will never forget when my father noticed my emaciated body at a pool and became mortified by my appearance. It was gut-wrenching to see my father, who is a physician, react this way. However I still did not change my ways."
"It took more than a year of unhealthy habits until something finally clicked," he explains. With the help of family, friends and physicians, he began to eat better, gain weight, and exercise in a healthy way. "The medical doctors involved in my treatment had a keen sense of awareness and compassion, which was something that I truly admired. I could finally see the adverse effects of my disorder through the lens of my father's eyes and these medical professionals, which I could not do before."
Rewinding it back to where it all came from, Cameron wanted to guide and mentor others to live a healthier lifestyle and not dive down that path of starving themselves like he did.
In the summer before his sophomore year of college, he decided to become a personal trainer, hoping to share his story while being an example and mentor for others. The way he did this was establishing his own online fitness company in 2015, Fitlifeadvice LLC. As well as offering tailored packages, he also uses TikTok and his other social media pages to inspire others. He describes his experience as a personal trainer as "invaluable" for giving him interpersonal skills, as well as the ability to administer client-specific training programs.

"As I reflect back through my journey, I often wonder how I could have fallen victim to the effects of body dysmorphia." he says. "I now realize how powerful the brain is and how susceptible the body is to its influences. I use my personal experience to really understand what others are going through." Cameron not only overcame an eating disorder to turn his own life around, but now makes sure no one else has to go through what he did.
Through Fitlifeadvice.com, Cameron introduced people to adopt a healthy lifestyle through proper diet and exercise. He states, "Additionally, throughout college, I trained students weekly at our campus gym and developed a comprehensive training program encompassing their mental, physical, and emotional health. The work was gratifying, especially if I could make an impact on a person's health. This experience allowed me to develop communication and interpersonal skills and work with clients holistically, which I can draw upon as a future physician."
Well-being is Important for Medical Students Too
Moreover, his company integrates the perspective of a personal trainer and a medical student. Together with his company, he often collaborates with Medelita, also serving as the ambassador for their company. Cameron additionally discusses the benefits of holistic health, mental, physical, emotional, and spiritual well-being. He is known for receiving an undergraduate award: Louis J Jacobs Premedical Award. This award was granted to Cameron for his leadership roles while maintaining a high GPA throughout his undergraduate career. Cameron has likewise gained a lot from growing up in New Jersey until moving to NY in 2018 for medical school. He is a passionate human being who understands the importance of helping people around him. Hailing from a family of educated and humble individuals, Cameron was sure to emerge as someone different from the others. His dedication, hard work, and consistency have proved him to help others, coming a long way.
Cameron has become quite popular on social media platforms, such as, Tiktok – where he has received his blue checkmark verification. With a network of over 400,000+ followers, he continues to promote content in the realm of fitness and medicine, with the occasional presence of his fluffy cat, Apollo.

Cameron is also on Twitter (@camsghassemi) and Instagram (@cameronghassemi). Ghassemi has been featured in outlets like Famous birthdays, Vents Magazine, Yahoo money and many more. For Cameron, helping others is a calling. He is 100% dedicated to healing the whole person. Cameron states that "My company integrates the perspective of a personal trainer and a medical student. I talk about the benefits of holistic health, mental, physical, emotional, and spiritual well-being." Mental health is a big component and Ghassemi continually promotes different ways to keep a healthy perspective.
You can contact Cameron through his social media pages.
Tiktok: @cameronghassemi-https://www.tiktok.com/@cameronghassemi
Instagram: @cameronghassemi – https://www.instagram.com/cameronghassemi/?hl=en
Twitter: @camsghassemi – https://twitter.com/camsghassemi