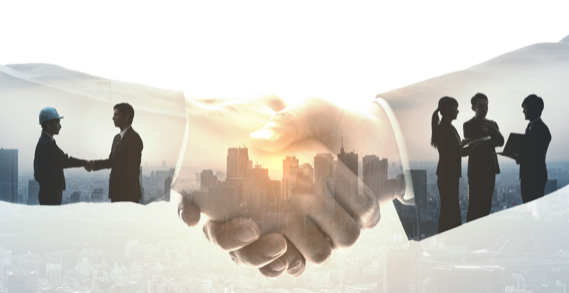 Whether you're struggling to get off the ground, are trying to establish a strong presence on social media, require website optimization assistance, are looking for financial solutions, or are even trying to scale an already successful business – I can help.
Let's face it, we all reach a point when "leveling up" may require some extra support -but that's precisely why I'm here. I provide you with an objective third-party perspective and all-in-one universal assistance by identifying your areas for improvement, and implementing strategies to overcome any weaknesses.
You Haven't Hit Your Peak, Yet! 
Many organizations out there don't outsource business services as they assume it requires both their time and money. However, this is far from the case. In fact, many of the professionals I have worked with over the past five years have found that it's a highly worthwhile investment.
This is because I strive to provide the extra support required to give business owners a boost in their journey – and I always follow through. Whether it's helping owners find unique business and financial solutions, or everyday problems they just can't seem to find a solution for, I'm here to provide business help to assist you in hitting your peak.
4 Reasons to Outsource Business Support  

Receive Business Help Today
My job is to conform to whatever my client needs -hence why I call it all-in-one business support services. Below, you'll find a list of just some of the business solutions I offer.
Financial Solutions 
Throughout the past five years, I've managed to help countless business owners out of complex financial situations, providing multifaceted business solutions, while maximizing efficiency and taking as much away from the business owner as possible.
Not only have I opened doors to find a way out of credit card debt and loans -but I also provide business services that help to purchase a vehicle best suited for business needs. All in all, my goal is to provide creative solutions that may have never crossed your mind.
Social Media Setup and Management 
Let's face it, in this day and age; social media marketing is the most cost-effective way for you to grow your audience and build engagement. But where do you start? How do you begin to drive recommendations and further conversions?
Well, with me. By effectively reaching prospects, engaging with your target audience, and preparing your social presence for success – I can provide business help through marketing support to stop you from losing ground to your competition, and gain valuable leverage in your field.
Business Support Services and Solutions to Everyday Problems 
It's time to optimize your business -and it starts with setting up your website. With correct optimization, you will be on the right path to skyrocketing your website speed, content, and SEO ranking.
My website setup services are for those who prefer to skip the technical aspect of website building. It's all about having an all-in-one business solution, one that builds your website for you while you focus on the things you do best. Check out what's included:
Save Precious Time – As part of my marketing support, I add time back to your day that you can use to focus on your portfolio and business, while I create, style, and optimize your brand new website for you.
Enjoy a 1-1 Approach – Imagine having your own personal developer working with you hand in hand to launch your beautiful new site. Well, with seeking my business help, that's what you'll get. For me, this is just part of my everyday business support services.
A Fast and Smooth Launch – Get your site on the web for the online world to see in just a few weeks instead of months. With support whenever you need it and efficient progress, you'll be able to stay ahead of trends and competitors.
Everything Explained – I remove the scary part of getting started in establishing an online presence. I know that the information can be vast and the procedure daunting; that's why I help you learn how everything works.
I get it; building a business isn't easy. It's a journey of your commitment and time, and you need to pick the right person to stand beside you on your journey to success. I can guarantee that when you work with me, my feedback and attention will capture you straight away. I do care about you, your project, and will always go the extra mile to realize your vision.
So, whether you require marketing support, or comprehensive business support services, feel free to reach out to me by clicking here -let's get started.