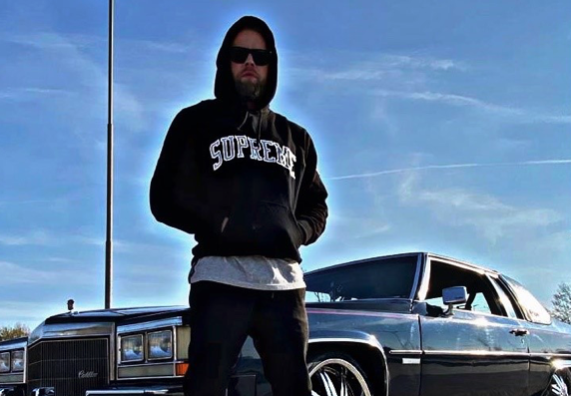 Mario Wittmann, born on August 7, 1985, in Ingolstadt, Germany, is a welterweight and middleweight mixed martial arts fighter, his primary technique being Kyokushin a Karate style. Mario Wittmann actively competes in MMA organizations such as We Love MMA, German MMA Championship, and others.
Mario grew up in a predominantly Muslim community with a high propensity for crime, which compelled him to take refuge in and study karate, eventually getting into kickboxing. Having practiced wrestling, Brazilian Jiu-Jitsu, and Muay Thai, Mario Wittmann never engaged in criminal activity or the sale of illegal drugs, instead opting to pursue a committed career in mixed martial arts.
Like many other Mixed Martial Arts fighters, Mario started humbly as an amateur bracing KIRU the contenders 5 events where he had his first win against Moritz Greiwe. As of today, Mario has won over 17 professional Mixed Martial Arts fights. Some of the contenders Mario Wittmann has faced off with professionally are Nils Wernersbach, Karran Papadopoulos, Santana Ou, Adin Hadzimuharemovic, Mohammed Kayaoz, Clemens Sunitsch, Sebastian Reimitz, Sebastian Steinmann, Veselin Dimitrov, and Baker Barakat, and many other talented MMA professional fighters.
Mario Wittmann traveled to Japan at the age of 19 and engrossed himself in Buddhist philosophy throughout his tactical training at a monastery. He eventually received a Buddha tattoo on the back of his left hand, earning him the moniker "The Fist of Buddha" which has stuck to date.
Professionally, Mario Wittmann has been acknowledged as an MMA fighter since 2012. Mario Wittmann is presently ranked tenth in the German Mixed Martial Arts Rankings. Aside from being schooled and skilled in martial arts in Ingolstadt, Mario was specifically trained in Japan, Russia, Ukraine, Thailand, and the United States, which broadened his perspectives and competence as a fighter by allowing him to practice with fighters who had excelled at MMA such as Wanderlei Silva, Alexander Gustaffson, and Fabricio Werdum.
Mario Wittmann has consistently participated in mixed martial arts events curated by mixed martial arts organizations such as We Love MMA, the German MMA Championship, and more. It is important to note that We Love MMA is an event series in Germany organized by Promotion GmbH. Over 48 Mixed Martial Arts events have been held since the kick-off in 2010.
Throughout his mixed martial arts career, Mario Wittmann has won accolades in different martial arts disciplines for instance Kyokushin Karate, kickboxing, and athletics. Over and above Mario Wittmann has experienced ups and downs, taken beatings and provided beatings, Learned lessons, and taught lessons. As a mixed martial arts fighter as well as an individual, Mario Wittman has grown and attributed to his dedication, perseverance, persistence, endurance, and hard work, he has risen through the ranks and will continue to do so.
Mario Wittmann also went on to found MMA Mundial, a fitness gym and professional mixed martial arts club with two branches. One in Ingolstadt and the other in Neustadt an der Donau. The club was founded to provide an avenue for skilled fighters to develop their capacity as fighters, compete professionally and make a livelihood out of the sport. Many underprivileged fighters have benefitted from being members of MMA Mundial.
Conclusion:
Mario Wittmann is a German MMA fighter from Ingostadt. He escaped a hostile life of crime and drugs focusing his energy on kickboxing, mixed martial arts, and productivity. He is today ranked in the top 10 MMA fighters in Germany and went on to found MMA Mundial which is home to him and several other MMA fighters.