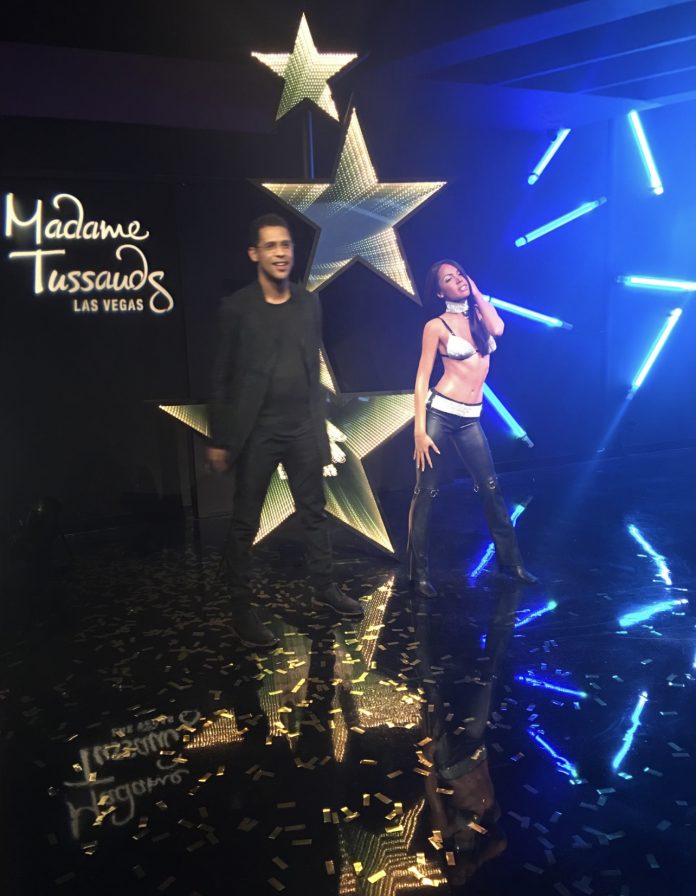 Today actor, singer, and model Aaliyah Haughton'slegacy is as strong as it was back in 2001. Her body of work lives on. This year, Aaliyah's name was in the news not only because of the 20th anniversary of her death but because of the Robert Kelly (R. Kelly) trial.
Aaliyah started her musical journey at age ten by starring on Star Search. At age 12, she signed her first record contract, and by age 15, she began a relationship/mentorship with Robert Kelly, R. Kelly. Her music captivated the world, and she began to be referred to as a pop and R&B icon
Aaliyah was killed in a plane crash in 2001. Her brother, Rashad Haughton, manages her website today and oversees her affairs. In the past, the Haughton family has been very private and protective of Aaliyah's music and reputation. This year's 20th-anniversary graveside celebration of Aaliyah's death was canceled because of many varied factors, including Covid protocol, the R. Kelly trial, and the situation of a journalist writing an autobiography about Aaliyah's life without the family's permission. Some events do have family support, and these generate a lot of excitement.
On August 30th, 2019, Aaliyah's fans eagerly waited at Madame Tussauds Las Vegas to watch the unveiling of her new wax figure, and no one was disappointed. The wax figure looked like a lifelike Aaliyah in her prime, featuring her outfit from the hit single, "Try Again."
Fans worldwide watched the event live streaming from the Aaliyah app and Madame Tussauds Las Vegas Instagram. The American singer, actor, and model's older brother, Rashad Haughton, was there. He encouraged Aaliyah's fans and thanked them for their support. The event was a celebration of life and accomplishments. After 20 years, Aaliyah's fans still get excited when companies produce products honoring her; or reinvent her image.
Rashad, Aaliyah's brother, posted official statements regarding family matters from his personal Instagram. You will see each day on his Instagram something about his sister's products, pictures, videos, music, and more.
https://www.instagram.com/rashadhaughton/
You can find fan love for the pop singer on her Apple app. Click the link below to download Aaliyah App
https://apps.apple.com/us/app/aaliyah/id1369300898
In a recent interview, Rashad was asked whether he was surprised his sister's legacy lives on. He stated, "Aaliyah's fans have a lot to do with this. They are passionate. It has helped my family, especially my mother, to have the fan support for the last 20 years.".
'Aaliyah's music will live on for years to come," one fan said. After witnessing the love online and at Madame Tussauds Las Vegas, her legacy will never die as long as her fans continue to support her music and life.
One of Aaliyah's biggest fans traveled to Las Vegas to participate in rapper Kash Doll's reveal. The fan embraced Rashad while posing next to Aaliyah's wax figure. TME News was able to get an exclusive interview with Rashad after the ceremony. Click the link below to find out what Rashad thinks Aaliyah's next move would have been if she were still alive.
https://youtu.be/ye83WGGbEDA