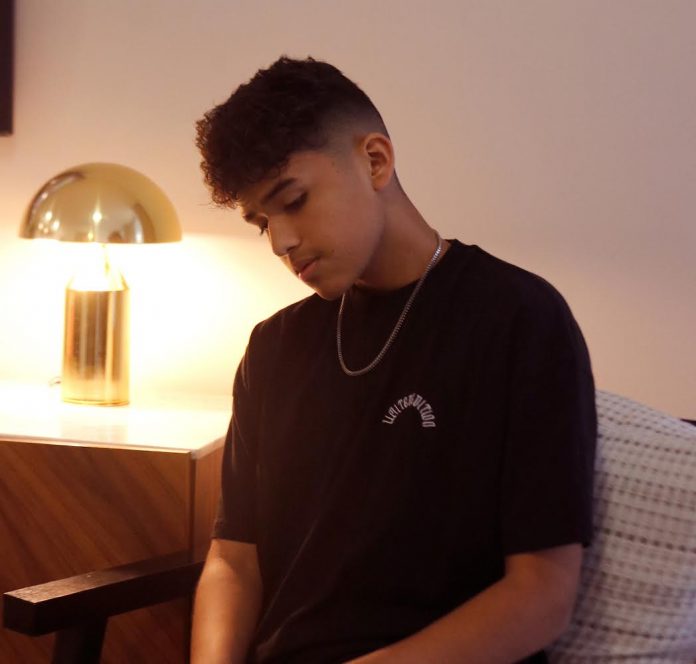 Jarom Su'a is a 15-year-old producer/songwriter from Florida. It's very rare to stumble over a new and intriguing creative in the music industry because of how over saturated it is with the same sounding material. But Jarom is different. His music–an amalgamation of distinctive textures, hard-hitting drums, and memorable melodies; is a compilation of sounds wise beyond his years.
It should come as no surprise that breaking barriers in music seems to come naturally to Jarom. Being in only his second year of high school, his collaborations include Lit Killah, Piso 21, Gavin Haley, Trippie Redd, Lil Mosey, BEAM, Seven Kayne, Drake, and many more.
Whenever someone takes a mold and breaks it, they have our attention; this is precisely what Jarom's doing with his debut release titled "I LIKE IT," featuring the acclaimed artist Nic D. This is the lead single from Jarom's highly anticipated album. Jarom emphasizes, "It brings you into the world of dim, unparalleled R&B soundscapes, blended with trap-inspired drums, colorful blue hues, and textures." These songs are created to bring listeners through a melodic journey. Su'a continues, "My album is like a kaleidoscope of colors unifying to form the perfect cohesive story for the listeners."
In the producer world Jarom releases sample packs via his site and The Drum Broker and every release of his packs take you to his world and interpretation of sound like nothing you've ever experienced. Creating sounds like this and at his age is incredible.
Jarom touts his family as being a large part of his success. "My culturally diverse background as half-Argentine and part-Samoan/Mexican play a huge role in my expressive outlet. It's what we do in our household, we love music, and I'm surrounded by a highly creative and supportive family."
Jarom's album was announced a few weeks back and we are all ready for it. Jarom has a variety of sounds and can create almost every genre of music. So get familiar with one of 2022's most exciting rising producers and don't be surprised when you see him running music in the next few years.
instagram : https://www.instagram.com/jaromsua/
Spotify : https://open.spotify.com/track/7qPIB4gWOLCOqEQNOLCkr0?si=K9CevT2vTACAvaK7jGRJDA